April 18, 2019
Lasercutter Memes
I recently got trained on the lasercutter at Artisan's Asylum and wanted to do a project! Thankfully, my friend Emilie had just the thing.
Memes
Memes (i.e. units of culture) have been on the internet for so long that some people are starting to print them out to share. I hear this is getting especially common in nursing homes or retirement communities, but I read that on the internet so I don't know.
What we did instead was etch a meme instead of print it out! It took a few tries to get all the etched settings right, but it turned out great. This involved importing the PNG into Inkscape, tracing the bitmap, and cleaning it up to make a printable SVG.
The Final Product
Personally, I think it looks gorgeous: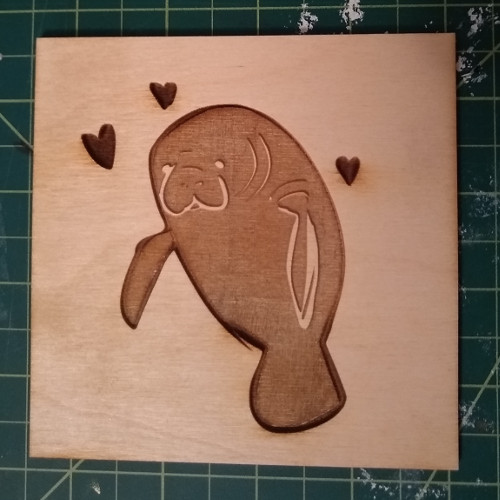 comments powered by

Disqus
All Posts about Miscellaneous